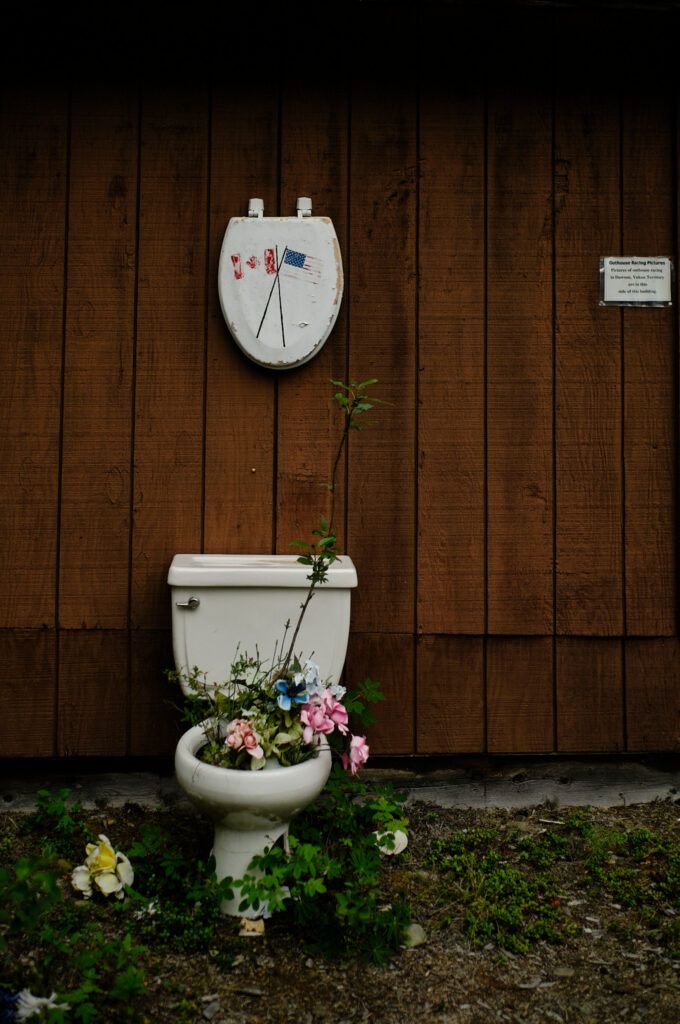 Out of context
The United States are filled to the brim with cities, people and objects that can simply be described as strange. Strange appearance, bizarre usage, incomprehensible location.
While traveling, you can come across ghost town, at the gates of which there is a plaque with its history. Clown, a characteristic feature of every McDonald's restaurant a few decades ago, lands in a run-down restaurant. An old lady and her husband set up a museum dedicated to oddities, and the ticket price includes the opportunity to playskeeballand jump in a large bouncy castle.
In Europe and Central American countries, I have found various eccentricities, although their frequency pales in comparison to the USA. Where does this cult of surrounding ourselves with American peculiarities come from? I'm still looking for an answer to this question.
This album may or may not have logical continuity. I looked through the nooks and crannies of Alaska, searching for topics that are overlooked by many, although they actually conceal quite intriguing stories. Just as I hope this album from Alaska may prove intriguing.